Blog
December
Meal
Monthly
Plan
This December Monthly Meal Plan has some seasonal and easy dinner ideas, sides, and desserts, helping you to plan ahead and to save time and money.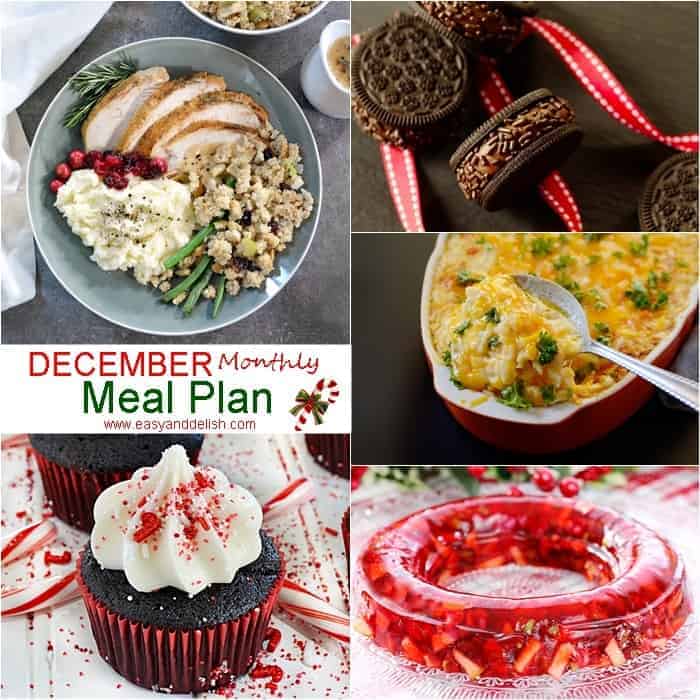 Cheers, everyone!  I am glad to bring you our December Monthly Meal Plan for the third consecutive month, in partnership with a group of amazing fellow Food Bloggers.
As always, our menu is quite inclusive — this means that no one was left out. 
It contains recipes that satisfy different needs and preferences, such as 30-Minute recipes, Instant Pot, slow cooker, soups, gluten-free, vegetarian, etc…
Yep, they are all here! 
Finally, I hope you make great use of this plan and enjoy it!
DECEMBER MONTHLY MEAL PLAN — #3

December Monthly Meal Plan comes with 4 weeks of daily recipes: each week featuring 7 dinners, 3 side dishes, and 2 desserts.
Please feel free to choose the recipes that work best for you each day, mixing and matching as you wish.
Also, be sure and take advantage of the leftovers. ?
WEEK 1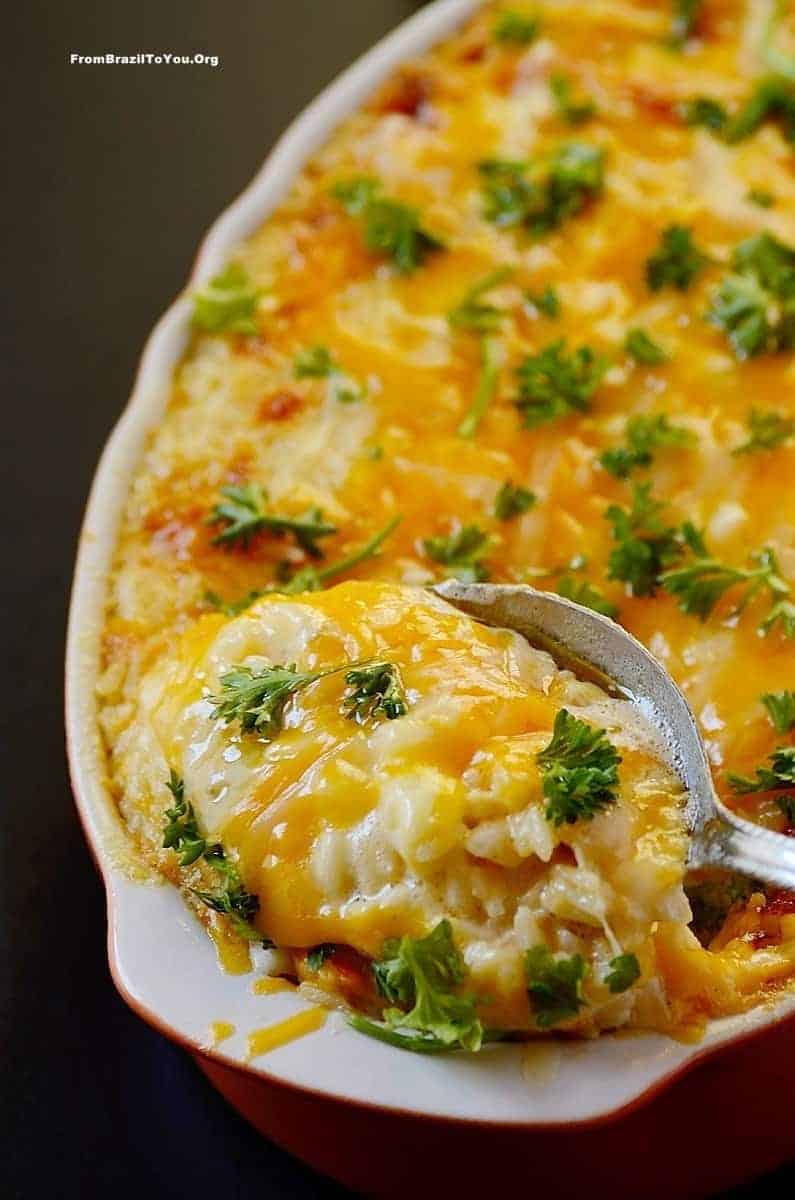 Dinners:
Brazilian Chicken Shepherd's Pie
Sheet Pan Lemon Garlic & Herb Salmon with Asparagus
White Castle Casserole
Loaded Baked Potato Soup
Molasses Pomegranate Short Ribs
Tequila Lime Shrimp
Slow Cooker Salsa Verde Chicken Tacos
Sides:
Ham & Cheese Baked Rice
Herb Rolls Recipe
Green bean casserole
Desserts:
Caramel Stuffed Sugar Cookies
Holiday Peppermint Cake
WEEK 2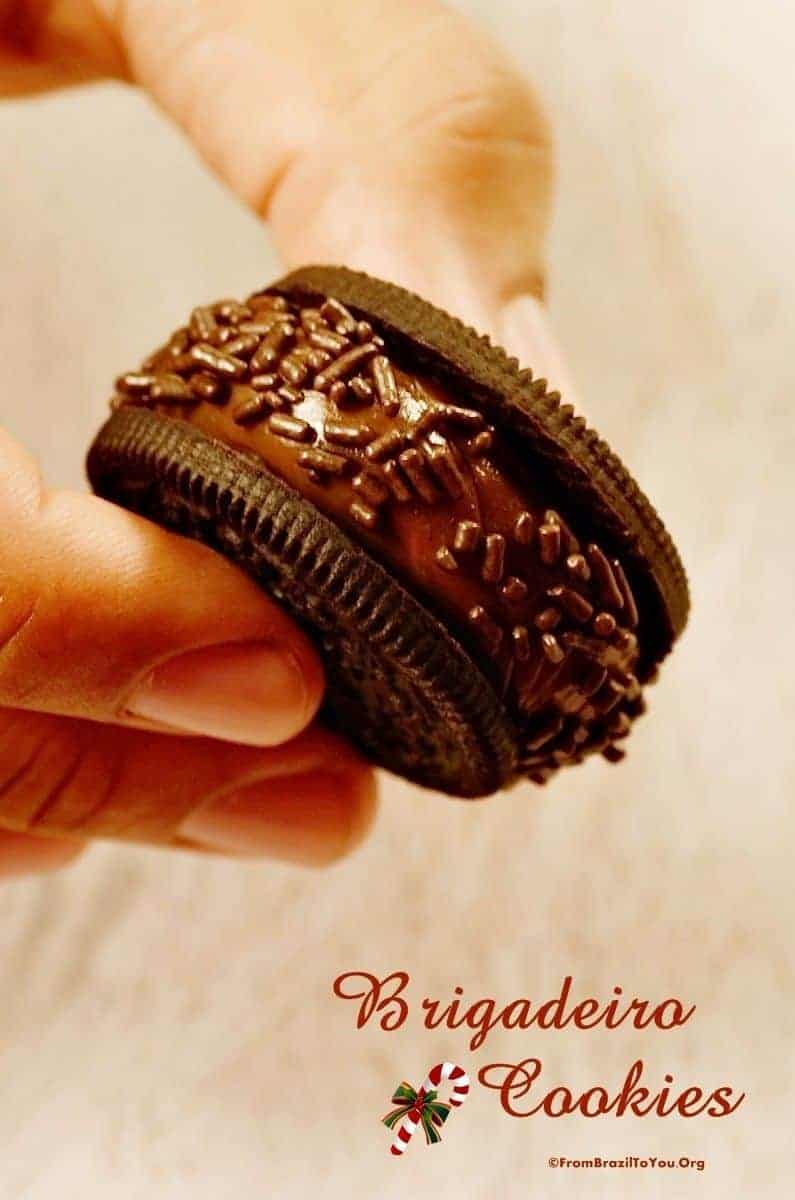 Dinners:
20-Minute One Pot Coconut Noodle Soup
Crock Pot Chicken Tacos
Easy Baked Chicken
Easy steak fajitas
Easy chicken stir-fry
Skillet shepherd's pie
Chinese Sweet and Sour Pork Meatballs
Sides:
Fried Mushrooms
Spicy Zucchini Noodles
Corn Chowder Macaroni and Cheese
Desserts:
Brigadeiro Cookies
Chocolate Chip Cookie Bars
WEEK 3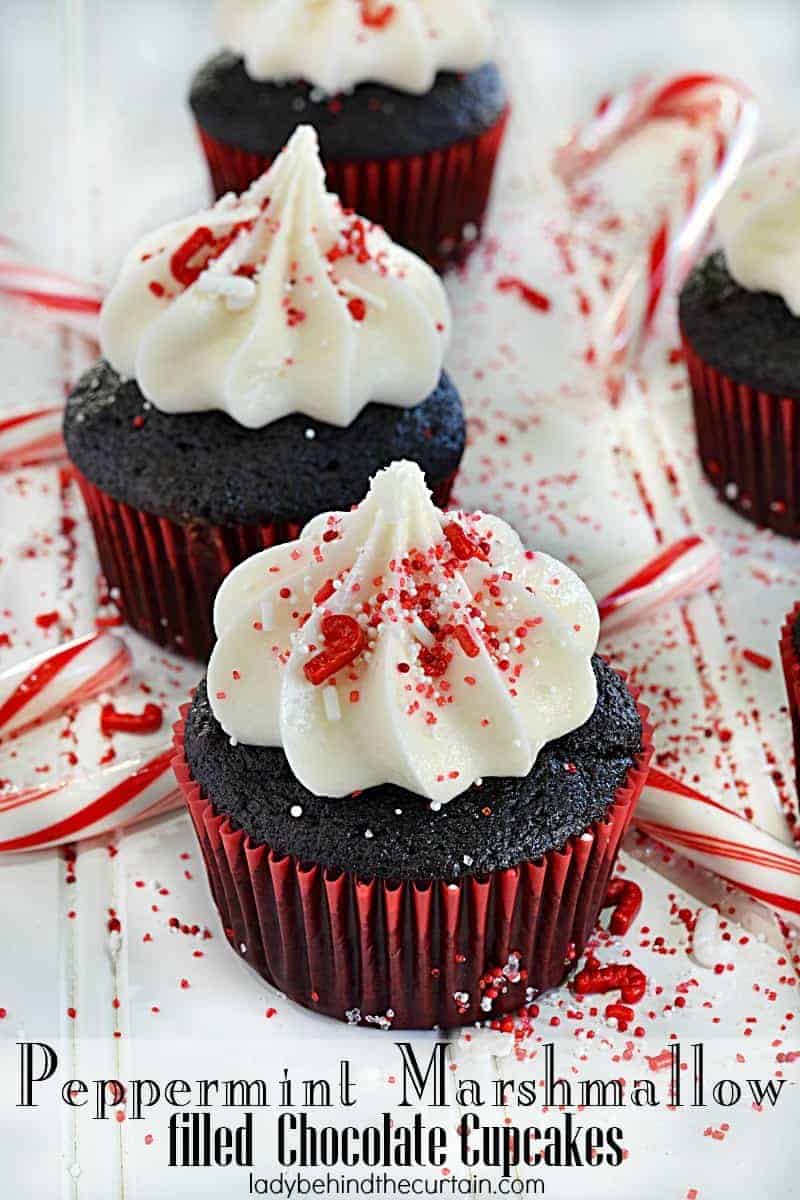 Dinners:
Maple Blackberry Orange Glazed Ham
Instant Pot Turkey Recipe
Leftover Turkey Bruschetta Slider
Skillet Marmalade Pork Chops
Pasta Bake
Instant Pot Pot Roast
Green Bean Casserole Soup
Sides:
Red Hot Jello Salad
Creamy Slow Cooker Scalloped Potatoes
Garlic Roasted Broccoli
Desserts:
Peppermint Marshmallow Filled Chocolate Cupcakes
Croquembouche
WEEK 4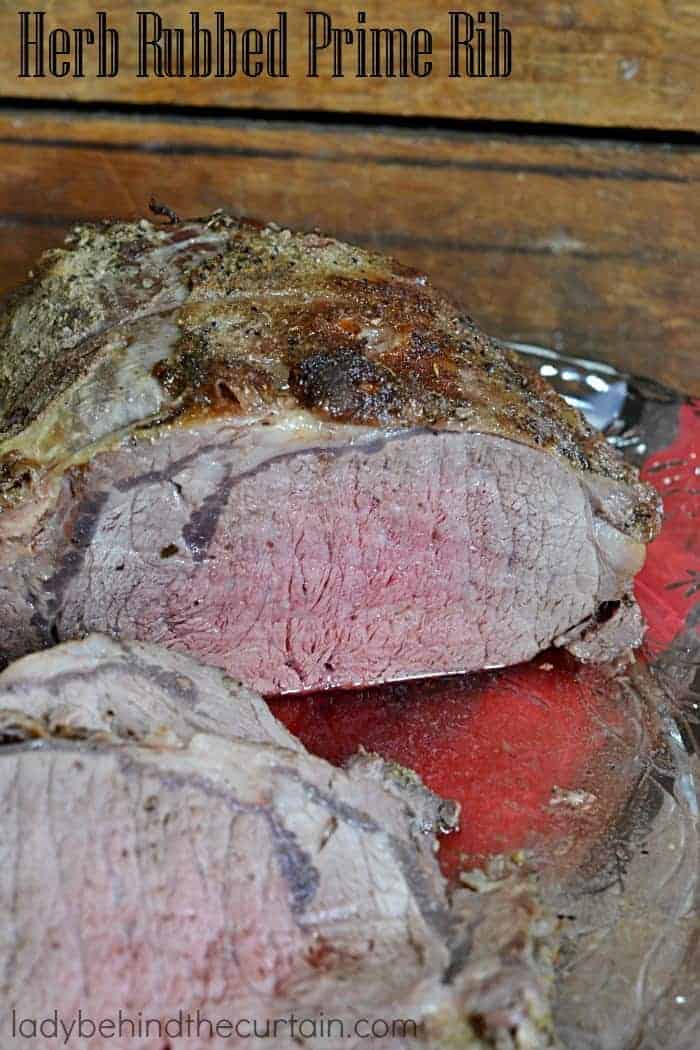 Dinners:
30-Minute Pork Fajita Bowl
Herb Rubbed Prime Rib
Spaghetti Squash Boats
Easy Swedish Meatballs
Deer Steak Recipe
Coconut Chicken Tenders
Chili Recipe
Sides:
Southern Cornbread 
Espinacas a la Catalana
Crispy Edamame
Desserts:
Toasted Coconut Pound Cake
Slow Cooker Cinnamon Sugar Candied Almonds
The post December Monthly Meal Plan — #3 appeared first on Easy and Delish.